Manufacturing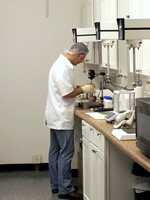 Here at Easy Whitening all of our products are manufactured in our facility. We fabricate our teeth whitening gels on a daily basis. All of our products are now Kosher Certified and we ensure that each and every product includes the finest ingredients. We do not include fillers or additives resulting in a 100% pure formula.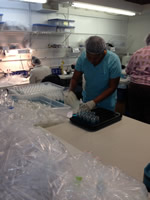 We offer custom order teeth whitening kits. Please feel free to contact us for contract assembly and packaging. We look forward to helping customize your company's individual needs.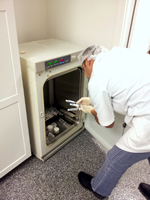 At Easy Whitening we take all the necessary steps to ensure that our products are fresh. All of our products are continuously tested to ensure quality and are also stored in our climate controlled laboratory. We include expiration date and batch numbers with each of products.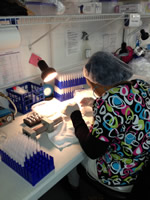 We only use Becton Dickinson syringes for our products as they are the standard for the medical field. These syringes are also made in the USA and are in regulation with US standards. Here at Easy Whitening we believe in quality product. All of our products are hand filled for accuracy and quality assurance.